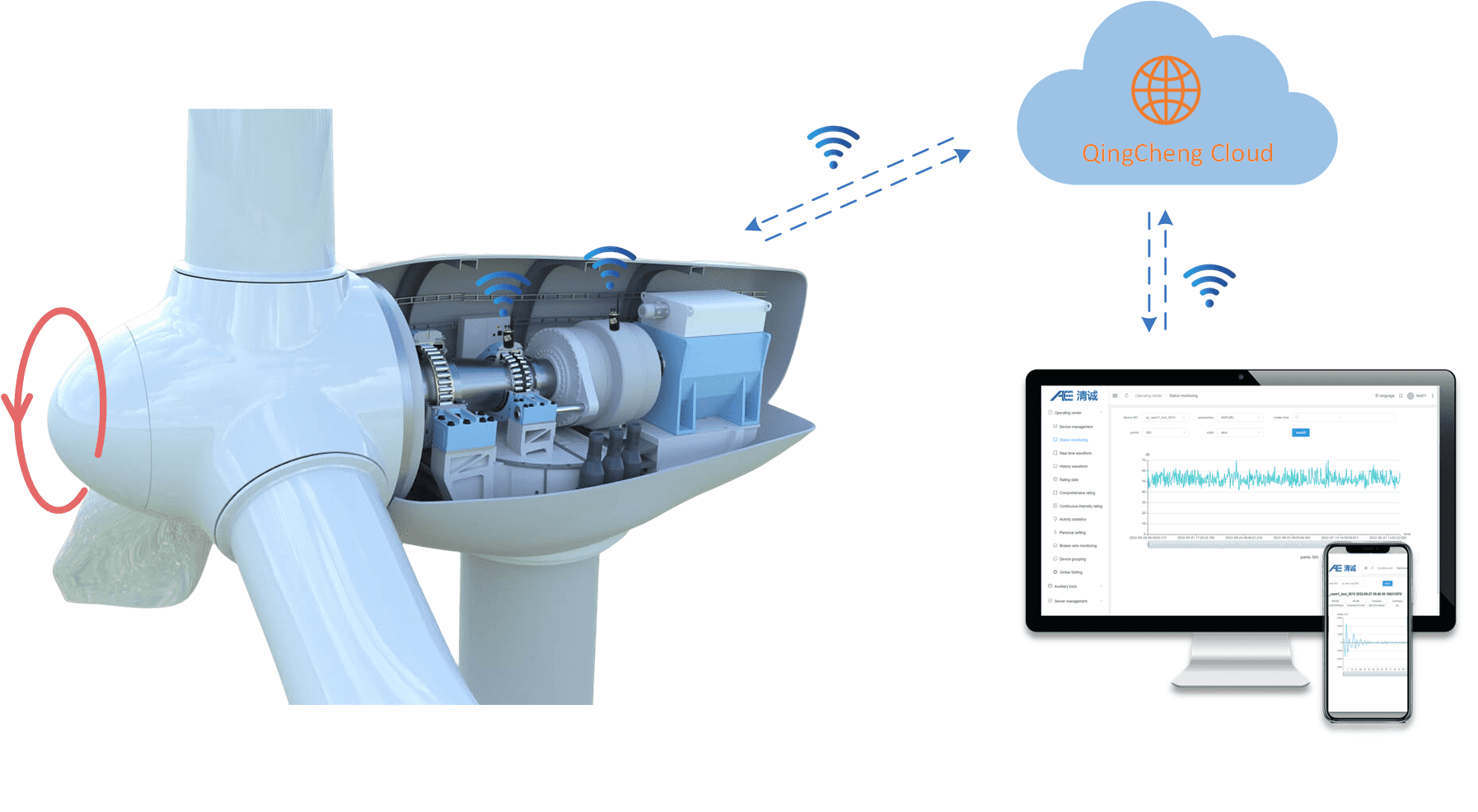 Application
The condition monitoring is vital for mechanical equipment (damage state, lubrication state, etc.) that mainly rely on rotating action to complete specific functions, which are widely used in electric power, petrochemical, metallurgy, machinery manufacturing and aerospace and other important engineering fields.
For instances: gear box, centrifugal fan, centrifugal pump, steam turbine, gas turbine, generator, motor, centrifugal compressor, hydraulic turbine, aircraft engine, centrifugal separator, lathe, grinder and other rotating mechanical equipment.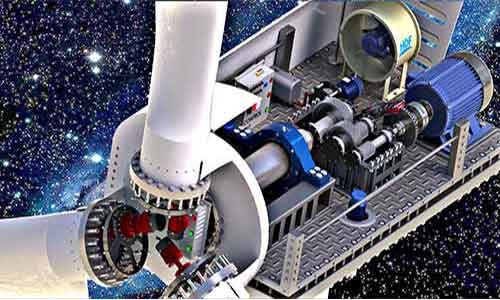 Wind turbine bearing/gearbox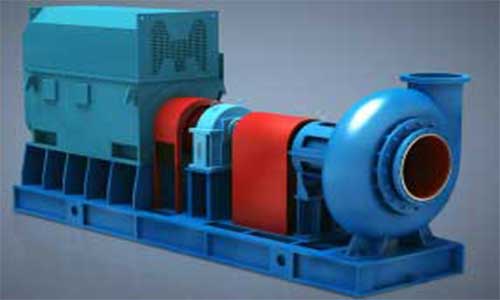 Pump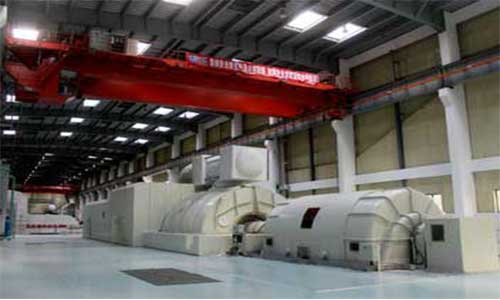 Turbogenerator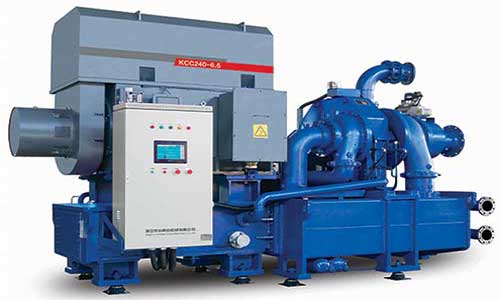 Centrifugal compressor
RAEM2 acoustic emission monitoring system developed by Qingcheng Ltd is the latest IoT-AE product which can accurately monitor the condition of the rotating machinery, such as wears, lubrication status, damages in the machinery, etc.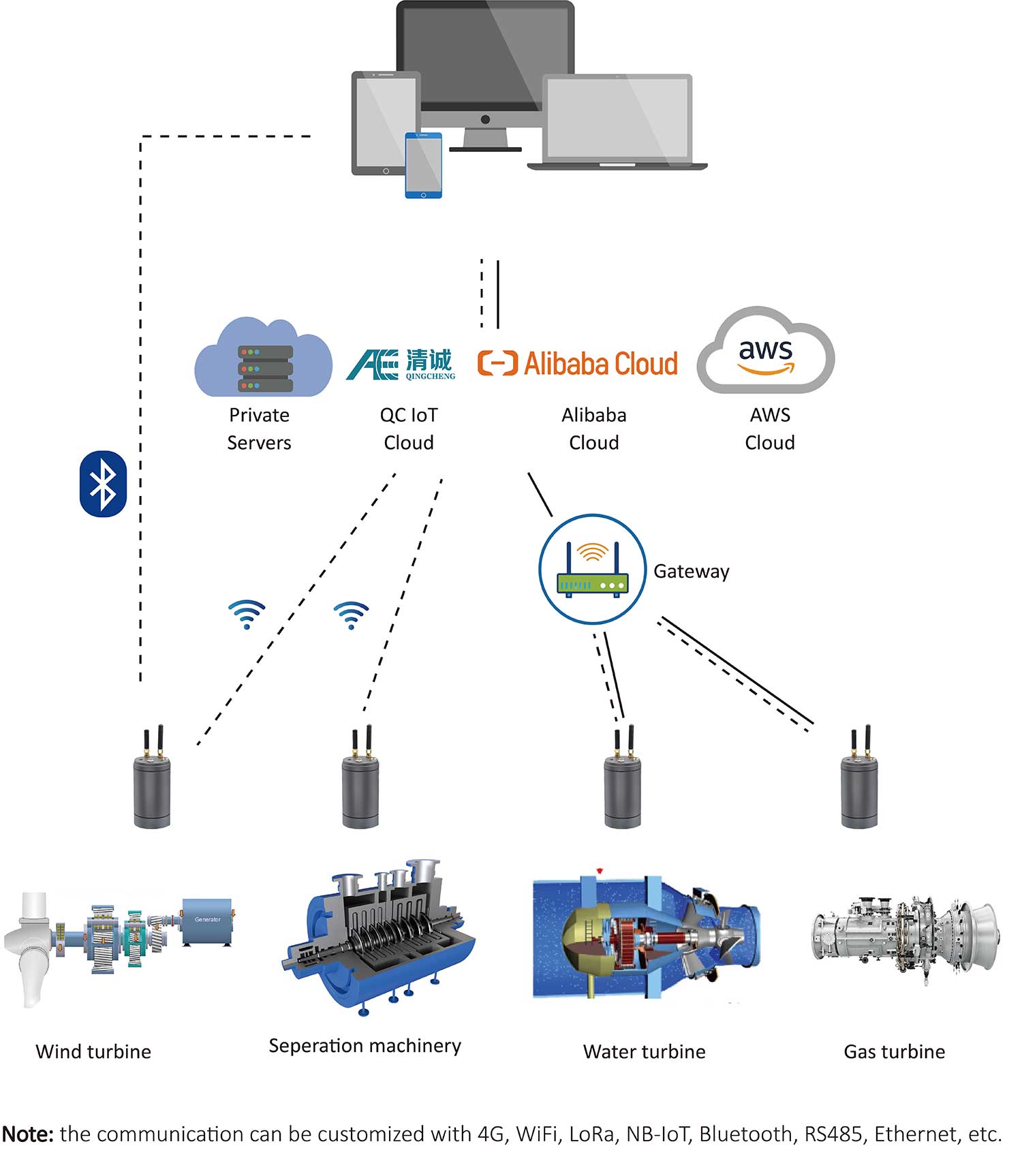 ✬ It is mainly used to monitor the damage of bearings (sliding bearings, rolling bearings) of rotating equipment and various parts installed on rotating shaft.
| | |
| --- | --- |
| Monitoring Object | Rolling Bearing; Sliding Bearing; Impeller; Gear; Coupling; ... |
| Solution | Multiple RAEM2; Battery powered |
| NInstallation Site | Fixed part of rotating equipment |
| Quantity | Multiple |
| Principle | Acoustic waves are generated when rotating equipment is operated, including those audible to human ears and those outside the audio range that cannot be heard by human ears. The acoustic wave should have a different spectrum for different states (normal operation,wear, lubricant contamination and deterioration, etc.). The acoustic wave is received by RAEM2 monitor, and the corresponding state isobtained through qualitative and quantitative analysis of themonitor and the cloud platform of the Internet of Things. |
Vibration VS. Acoustic Emission
Vibration testing has been widely used in rotating machinery condition monitoring currently. But acoustic emission technology can be also used in condition monitoring in rotating machinery plus more advantages.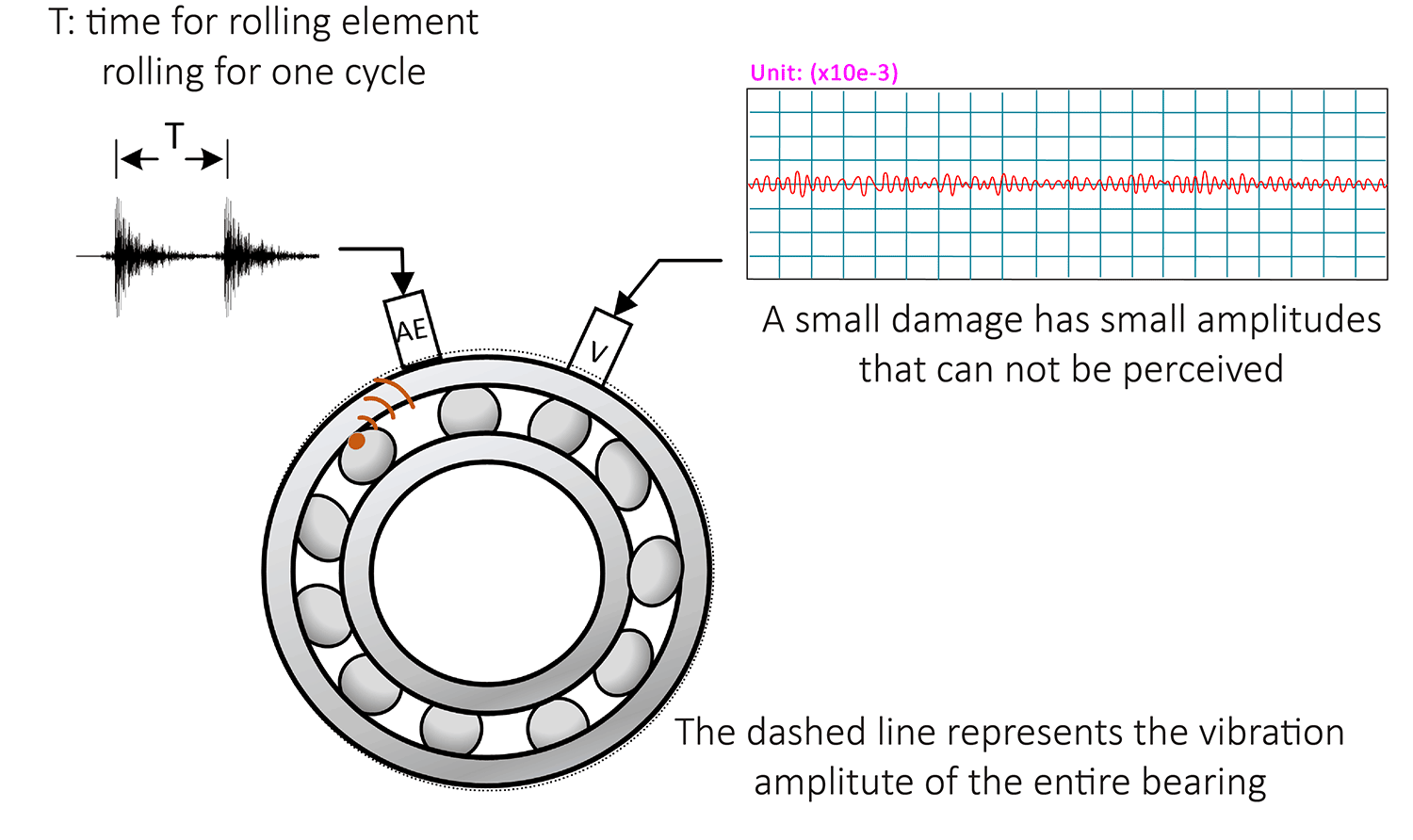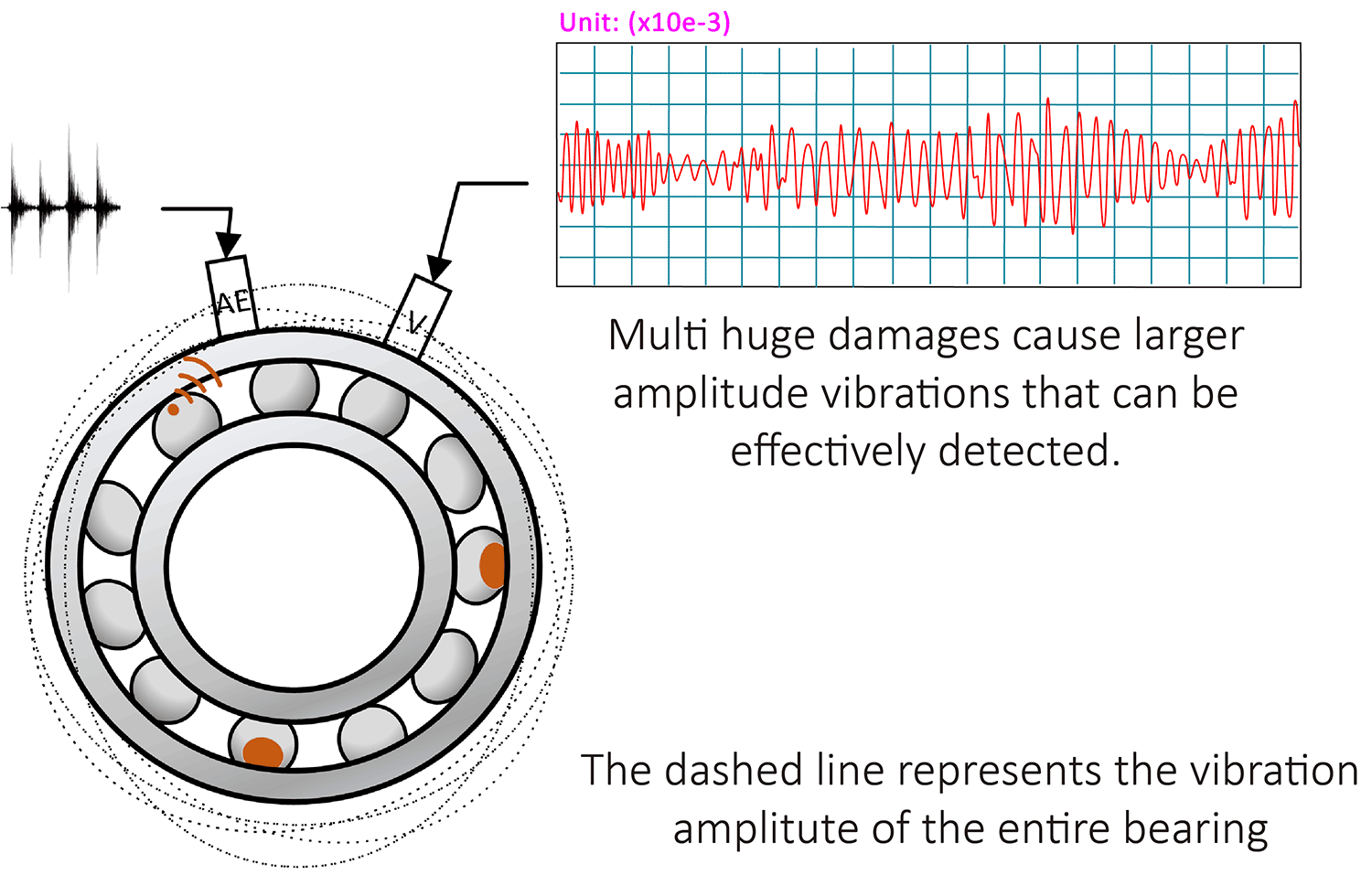 Acoustic Emission Testing
Detect the acoustic waves from the local sound source.
For both transient and stead-state signals, such as cracking or wear.
Detect low & high frequency signals.
The sensor must be installed on the surface of the detection object.
High sensitive to local states and intial damages.
Vibration Testing
Detect the overall vibration of the whole structure.
Just for steady-state signals, such as wear or corrosion.
Detect low-frequency signals.
Sensor is unnecessary to install on the surface of the detection object.
Low sensitive to the local states and initial faults.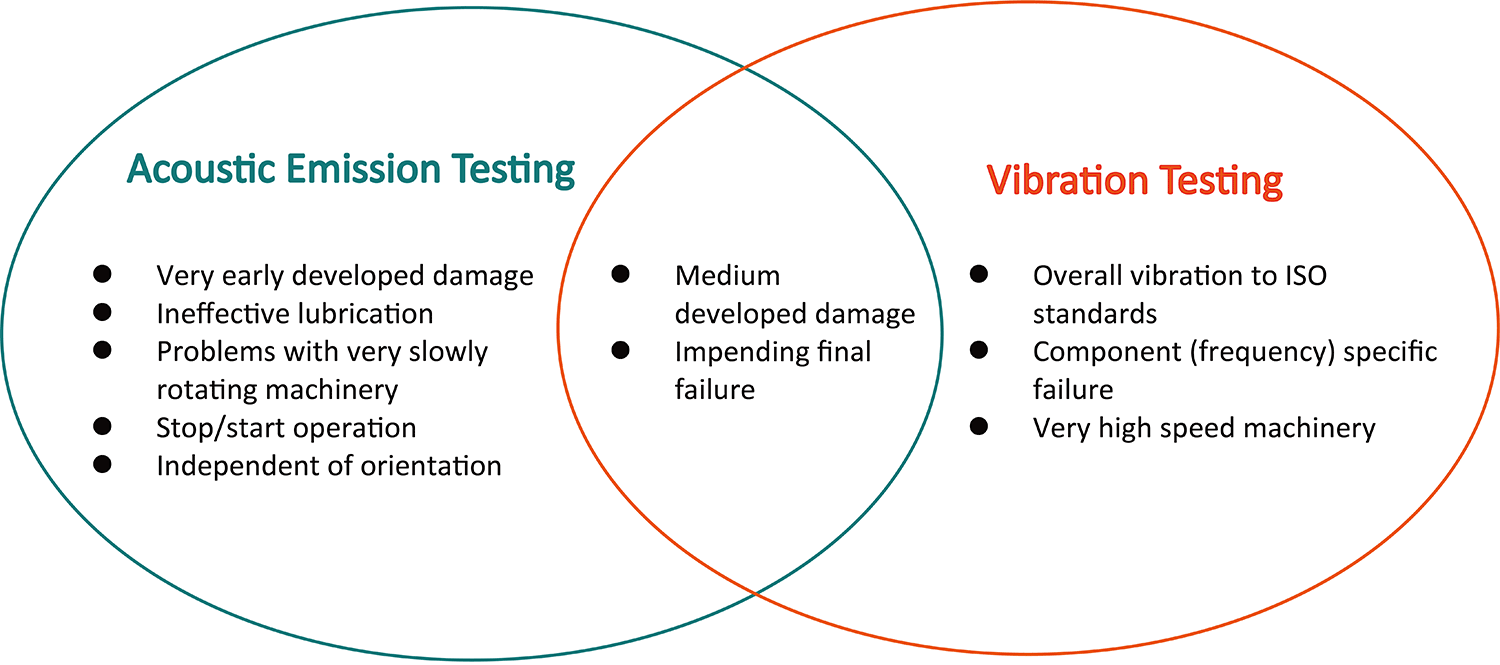 Installation site: fixed part of a rotating device.
(Multiple monitors can form a multi-channel monitoring system for real-time monitoring of large equipment)
For example, when monitoring the rotating components such as amusement facilities, the monitor should be far away from the position of bolt connection and support as far as possible; In local monitoring, the measured part should be located in the middle of the monitor array.
Characteristic
Time trigger
Continuous signal acquisition
Remote monitoring, long-term monitoring and diagnosis
Low power consumption and low cost
Procedure
Rotating equipment (bearing, gear box, etc.) needs 1-8 monitors.
The monitor communicates with central control server, monitoring screen or IoT platform though Wi-Fi or gateway or 4G.
Timing start and sleep system, timing data acquisition.
Obtain criteria standard from data analysis and processing
Alarm information based on the criteria
Data Display & Analysis System
The RAEM1 output data can be displayed on:
SWAE software
SWAE Software-Computer
The data can be downloaded from the cloud for further analysis by SWAE software, or sent directly to SWAE software for real-time analysis and processing to understand the defect details. Such as defect location analysis, parameter analysis, correlation graph analysis, waveform analysis, FFT, wavelet transform, rating analysis, etc.


Qingcheng IoT Cloud Platform
Cloud platform
Qingcheng IoT cloud platform, Ali Cloud platform, Amazon cloud platform, etc.



Note: The cloud platform can be customized according to customer requirements.

Real-time data display: users can carry out remote monitoring through the cloud platform and the cloud platform can push alarm information to users automatically when the device is abnormal.


Bluetooth App Patrol
Onsite inspection with mobile phone
This system supports onsite inspection by connecting devices with smart phone via Bluetooth for device Settings and data monitoring.


Or other post data analysis using our transmission protocols, such as RS485