Background:
Bridges are an integral and important part of the road system and are of strategic importance in the transportation industry. So ensuring the safe condition of bridges is of great concern. Suspension bridges, cable-stayed bridges and tied arch bridges whose main supports are cables are also faced with the risk of fatigue or even breakages of cable wires during the long-term service and corrosion. Periodical shutdowns for the bridge detection is not a good choice because of the heavy traffic and huge economic effects.
Therefore a system that can carry out long-term in-service bridge structural monitoring has great advantages. Some experimental investigations and national standards show that acoustic emission (acoustic waves) is the recommended technology to detect and monitor bridge cable wire breaks in real-time. It not only can carry out the sensitive and accurate long-term monitoring, but also is a non-intrusive and easy installation method.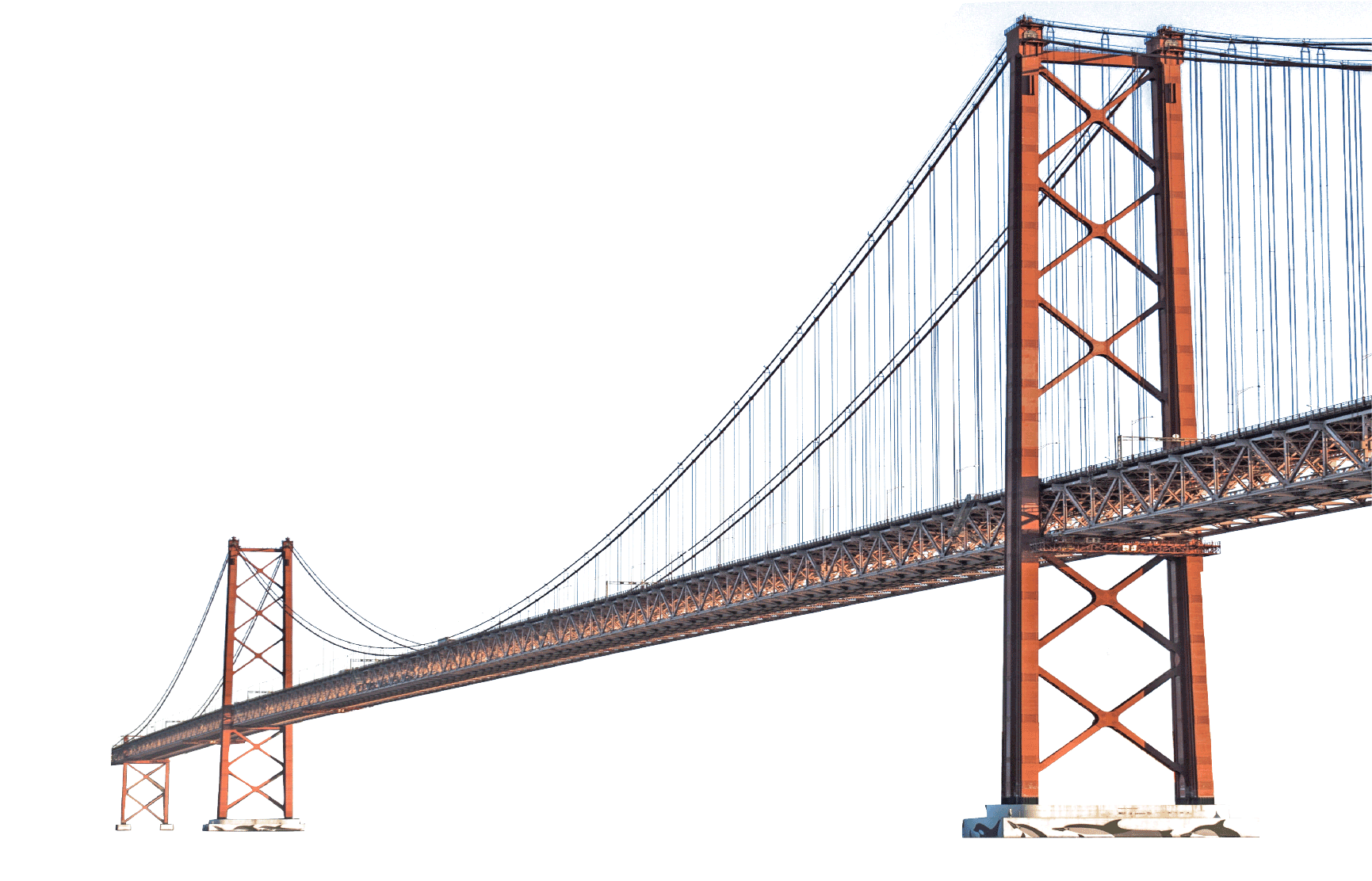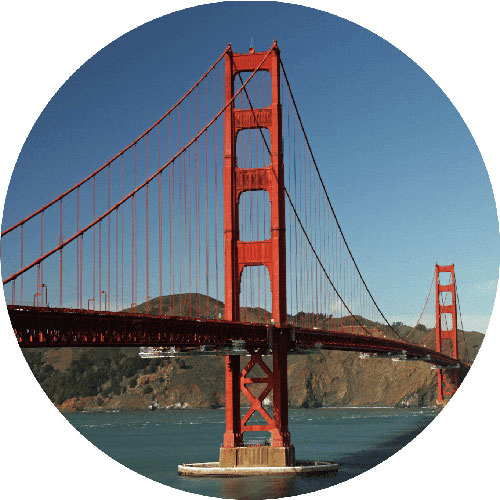 Suspension Bridge
Main cables & suspenders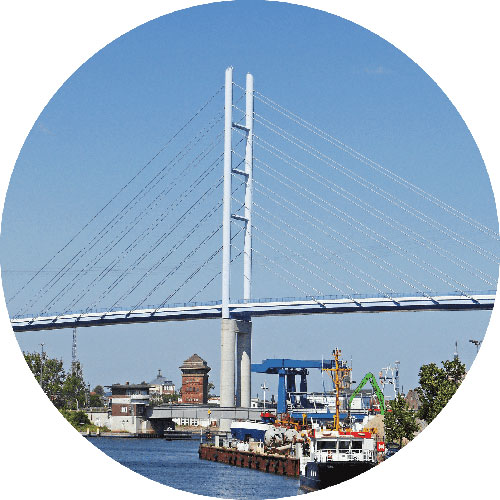 Cable-stayed Bridge
cables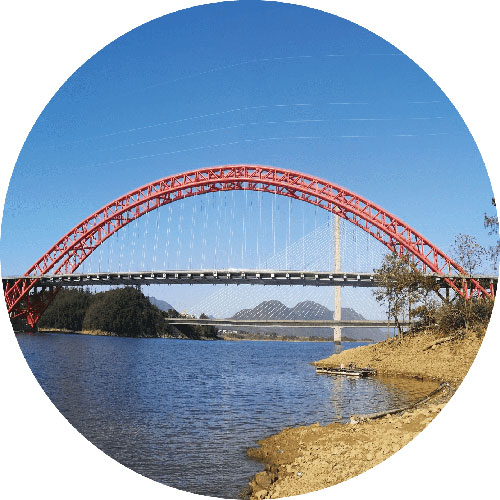 Monitor System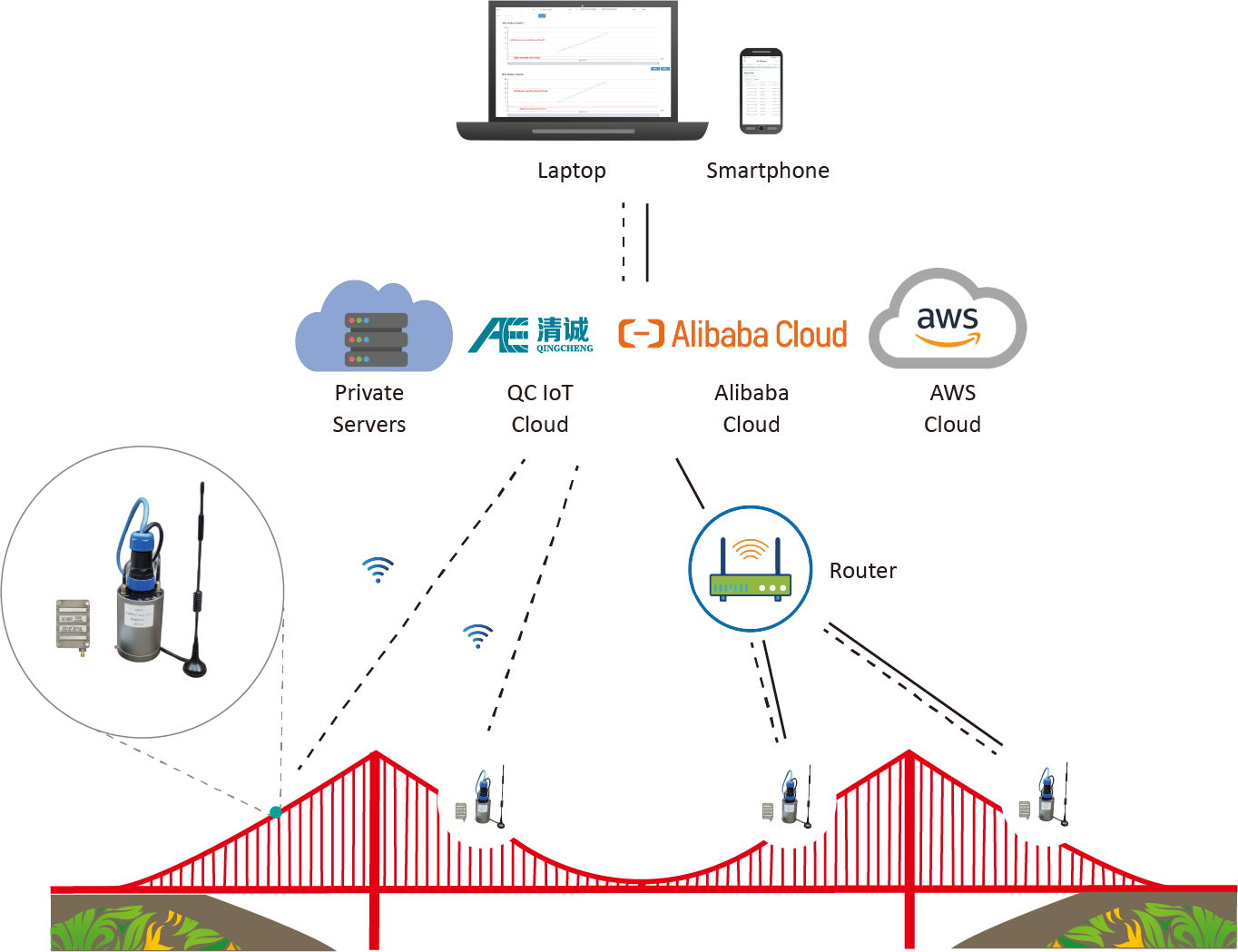 RAEM1 acoustic emission monitoring system is the latest IoT-AE product which can accurately monitor the breaking signals of the bridge cable wires, calculate the wire break rate, and trigger the alarm to the operator when the wire break threshold is exceeded. Therefore the predictive maintenance can be planed according to the real-time monitoring results from the RAEM1 system to ensure the safe service of the bridge and to reduce the massive costs of periodic maintenance.
AUTO
data acquisition, analysis, transmission and alarm notifications
REMOTE
continuous online control, update and monitoring
ACCURATE
wire break rates and quantity without missing or error events
Note: the communication can be customized with 4G, WiFi, LoRa, NB-IoT, Bluetooth, RS485, Ethernet, etc.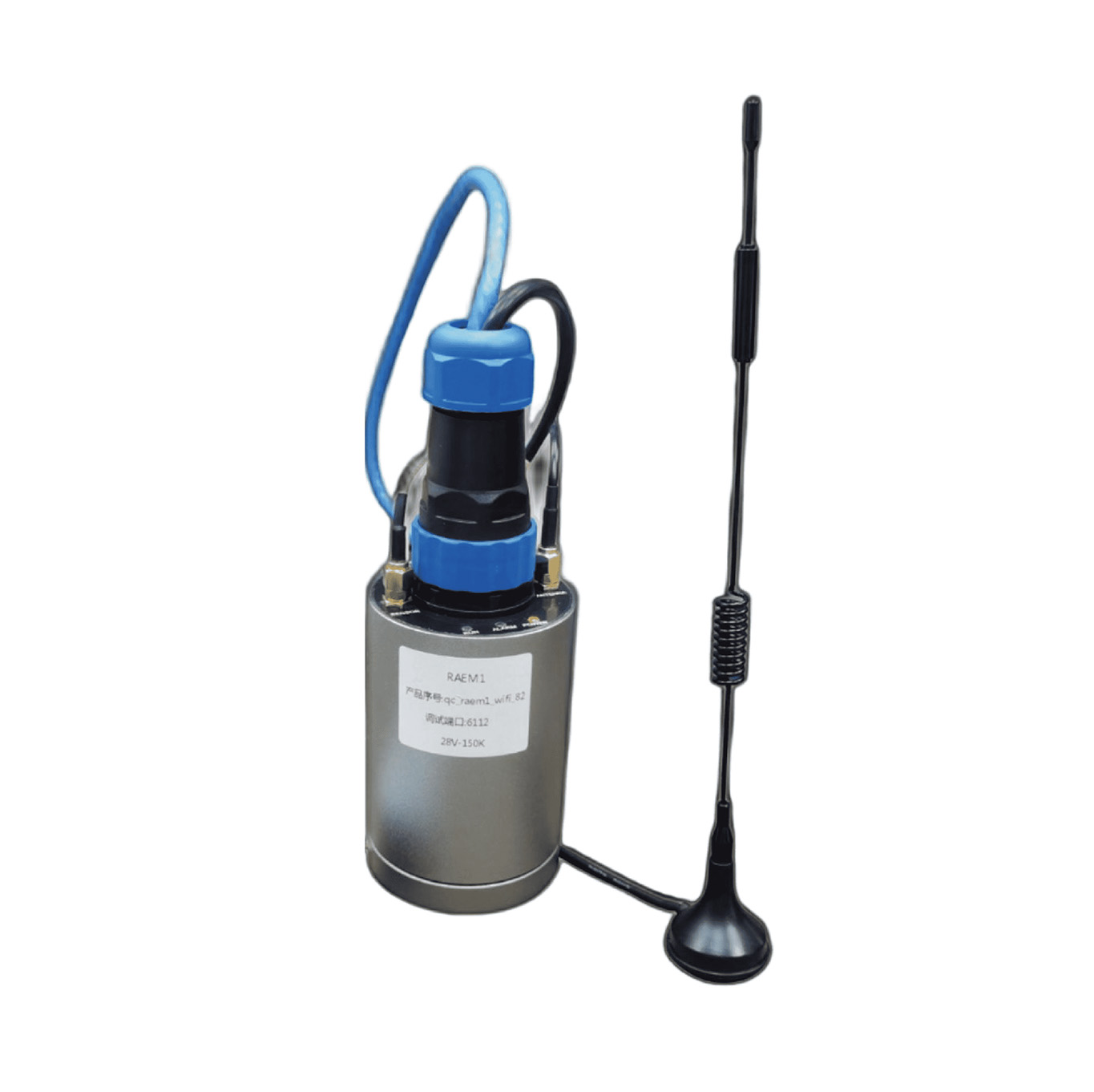 RAEM1
Sampling parameters: 2M/s 16-bit
Trigger method: Threshold/time trigger
Input bandwidth: 10-800kHz
Data output: Waveform, AE parameters and parameter ratings
Data communication: 4G, WIFI, LoRa, NB, RS485, Ethernet, NB-IoT, Bluetooth.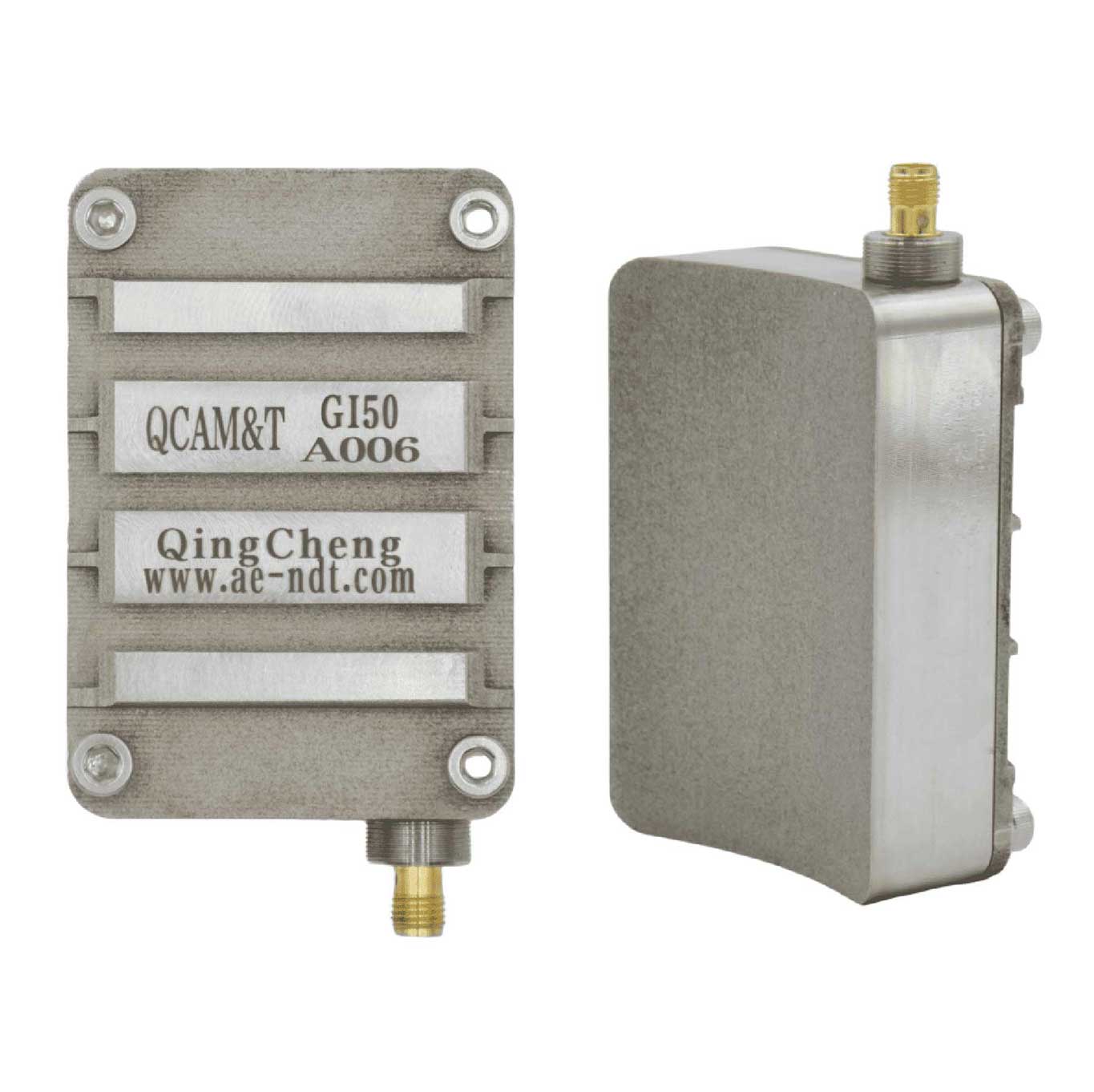 AE sensors for bridge cables
Customized: Suitable for different size of bridge cables
Responce frequency: 40-100kHz or 60-400kHz.
Preamplifier: Built-in preamp with 40dB
Working temp.: -35 to 80℃
Full size bridge cable rope wire breakage experiment:
A successful acoustic wave (acoustic emission) monitoring experiment on a full-size bridge cable steel rope was conducted by a joint team from QingCheng and a bridge cable manufacturer.

Diagram of full size bridge cable rope wire breakage experiment
(P1 is the wire break position, S is RAEM1 monitor position)

*Note: it conforms to the standard JT/T1037-2022 "Technical Specifications for Highway Bridge Structure Monitoring" and refers to "Over Limit Level" in Table 9.
Level 2: when the wire break happens;
Level 3:the rate of wire breaks > 2%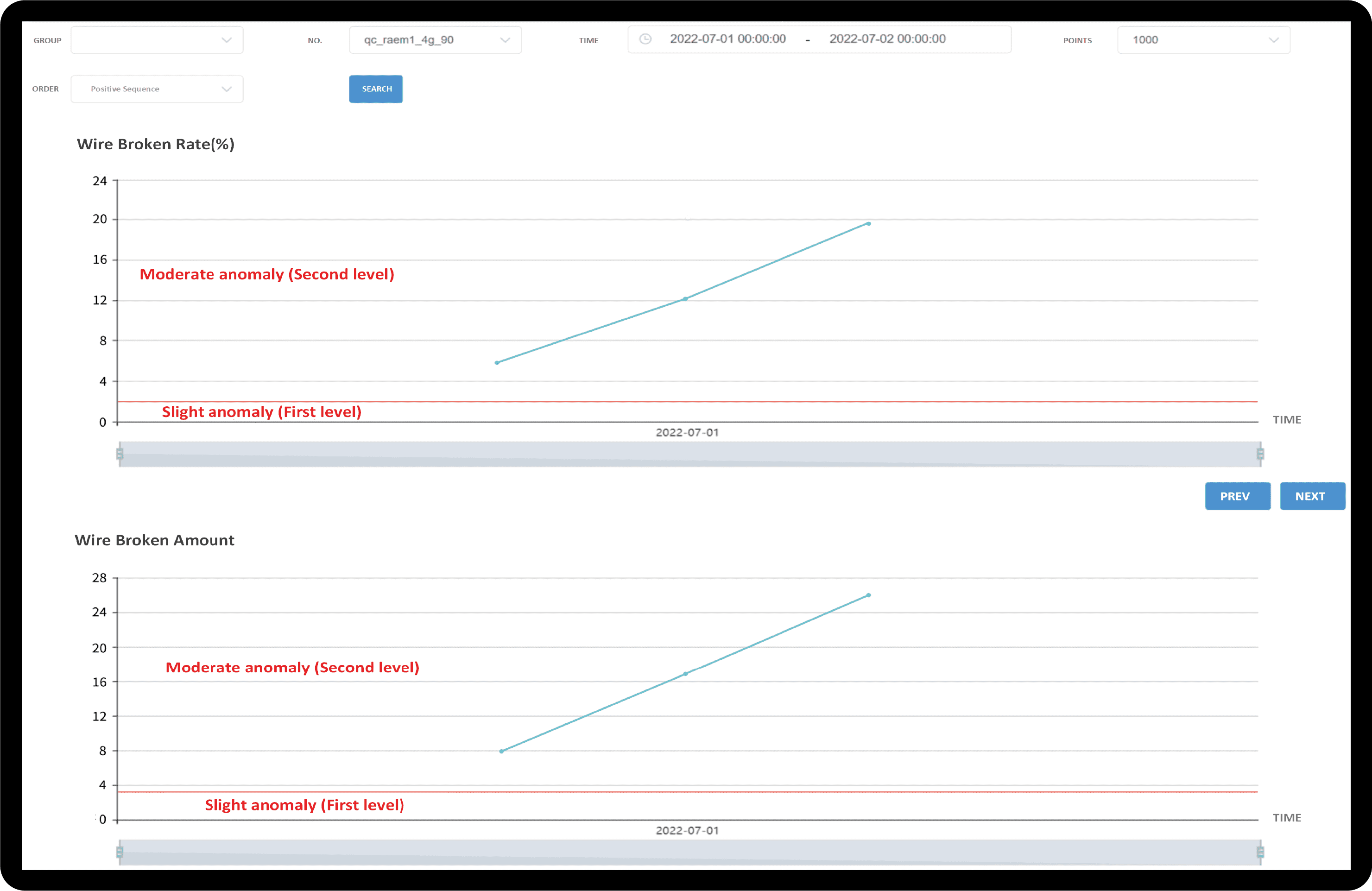 Real-time display of the number and rate of wire breaks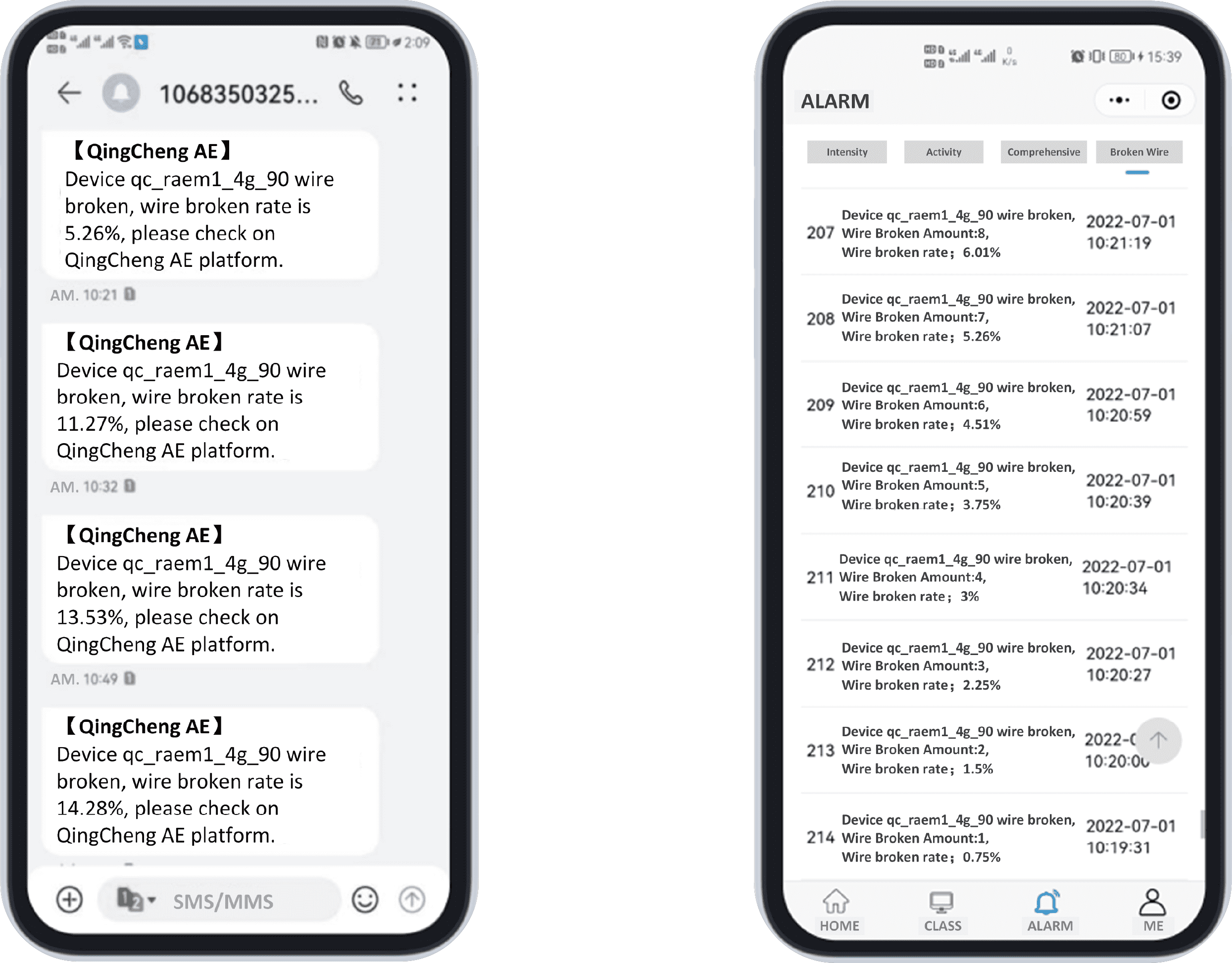 Alarm notification through e-mail or SMS
Users Cases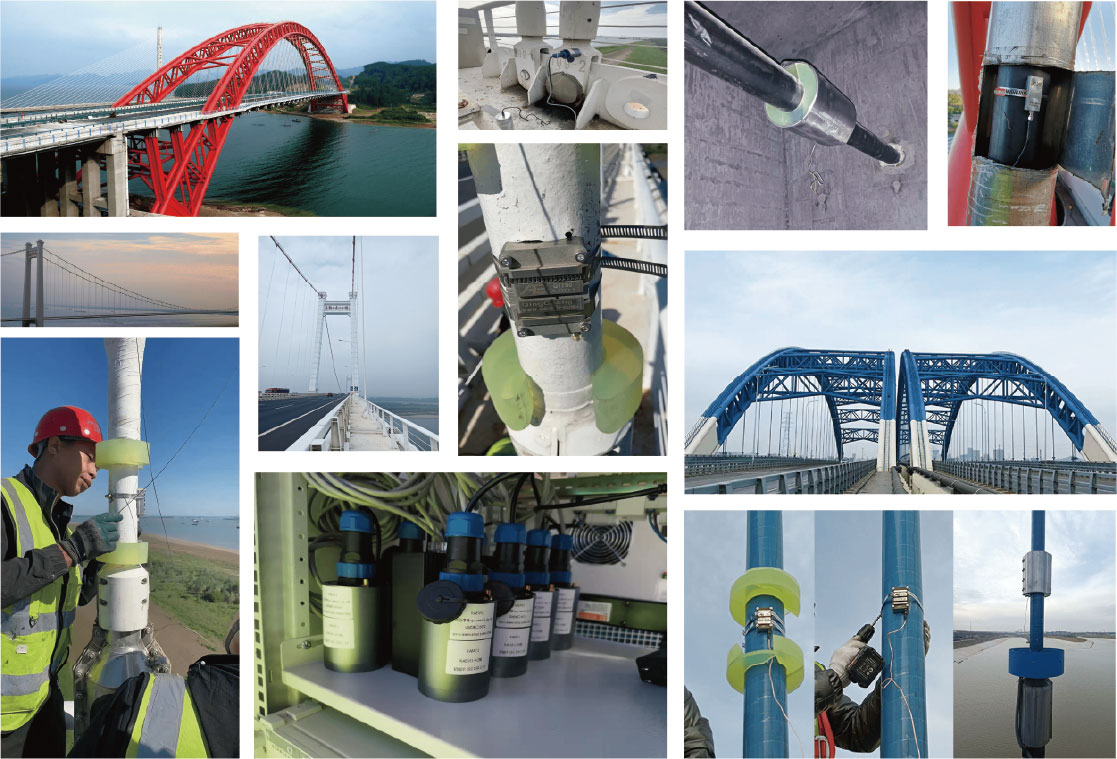 Taiping Lake Bridge
Heliuye Bridge
Mingchuan Road Bridge
Maanshan Bridge
Qingxi West Road Bridge
Ningjing Si Bridge