QingCheng Ltd is an ISO 9001:2015 non-destructive testing systems and condition monitoring solutions manufacturer and global supplier. We are the leader global company in IIoT acoustic emission online monitoring systems of our own design, as well as other NDT systems. Our mission is to provide unattended high quality and reliable online condition monitoring solutions for predictive maintenance of valuable industrial assets in the world.
Our Products and Services
Our main products are acoustic emission (AE) systems, including various AE sensors, pre-amplifiers, AE acquisition and processing instruments and accessories. Our featured products are the newly developed IoT-AE online monitoring system, RAEM. We also design and manufacture some handheld ultrasonic devices, ultrasonic thickness detectors and ultrasonic flaw detectors respectively.
We also develop and provide professional analysis software and IoT Cloud platform that works with our instruments. We also accept customized design and provides solutions and technical supports services.
Our products and solutions have helped many customers in China and worldwide to achieve their purposes in laboratory and in industrial scales.
The name 'QingCheng' reveals our company cultures and missions. 'Qing (清)' in Chinese means clear and pure; 'Cheng (诚)' means honest and sincere. The keywords of our cultures are:
【Honesty, Pragmatism & Fairness】
Sincerity is the foundation. Treat things and customers and employees with honesty and faiths.
【Happiness】
Happiness is the goal. We aim for happy working and satisfactions from customers.
【Focus】
Continuously focus on developing and providing professional products and services with proprietary intellectual property rights.
The QingCheng group consists of Qingcheng Ltd. and Beijing Soundwel Technology. We initially started as Beijing Soundwel Technology, founded in 2000 by a group of Tsinghua University professionals. In 2017, our team relocated to Guangzhou city and established Qingcheng AE Institute (Guangzhou) Co., Ltd. as our headquarter and retained Beijing Soundwel team in Beijing branch office. Recently, we have changed our English name to QingCheng Ltd. For over 20 more years, we always keep the original intention and mission to offer honest and better products and solutions to all customers around the world.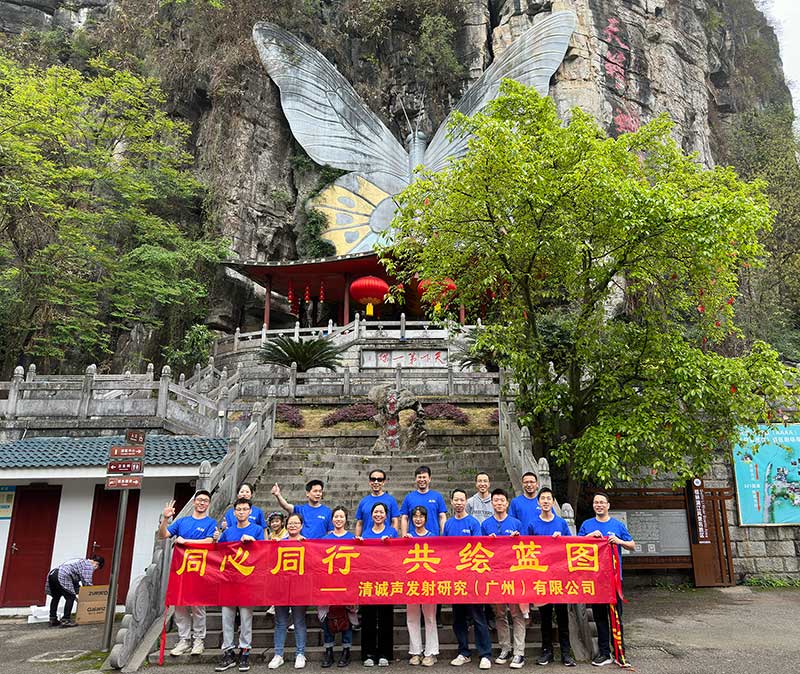 We are a united team working together to provide better products and services to customers. Our R&D team designs and develops all our products and systems and also designs customized products for some special projects and requirements. Our technical team provides effective solutions to all kinds of applications and scenario, as well as professional technical supports before and after sales. Our domestic and international sales team serves customers in finances and technical advice throughout the sales fluently and professionally in both Chinese and English. Our production team manufactures all our products followed by rigorous and strict quality tests and certification.
7 important stages we have gone through

First stage
In 2001, we developed the world's latest real-time AE signal acquisition system in Windows while at the time the mainstream market were real-time AE system in DOS system.
Second stage
In 2007, QCAE developed the USB interface for AE system, which means the laptops could replace the PC as the control center of the AE system. The advantages of laptops made the AE system more portable and convenient.
Third stage
In 2013, QCAE developed the multi-channel wireless AE system using Wi-Fi and GPS technology. The wireless AE system not only reserved all the functions in a wired AE system but also added the source location function using wireless technology.
Fourth stage
In 2018, QCAE developed and launched an integrated AE system with NB-IoT communication built-in, RL1. RL1 was a remote unattended AE monitoring system which could transmit AE data wirelessly to the servers (local/cloud) or mobiles.
Fifth stage
In 2019, we launched the latest IoT-AE system, RAEM series products. It was a Linux system with the embedded automatic data acquisition, processing and transmission modules.
Sixth stage
From 2006 until now, our multi-channel AE instrument had been chosen as the exclusive examination instruments for the China Special Equipment AE Training Program for 10 consecutive years.
Seventh stage
In 2022, the QC IoT Cloud Platform was designed and launched. All RAEM series products and future IoT-AE products can be connected to this well featured cloud platform for real-time data management and control center.
‹
›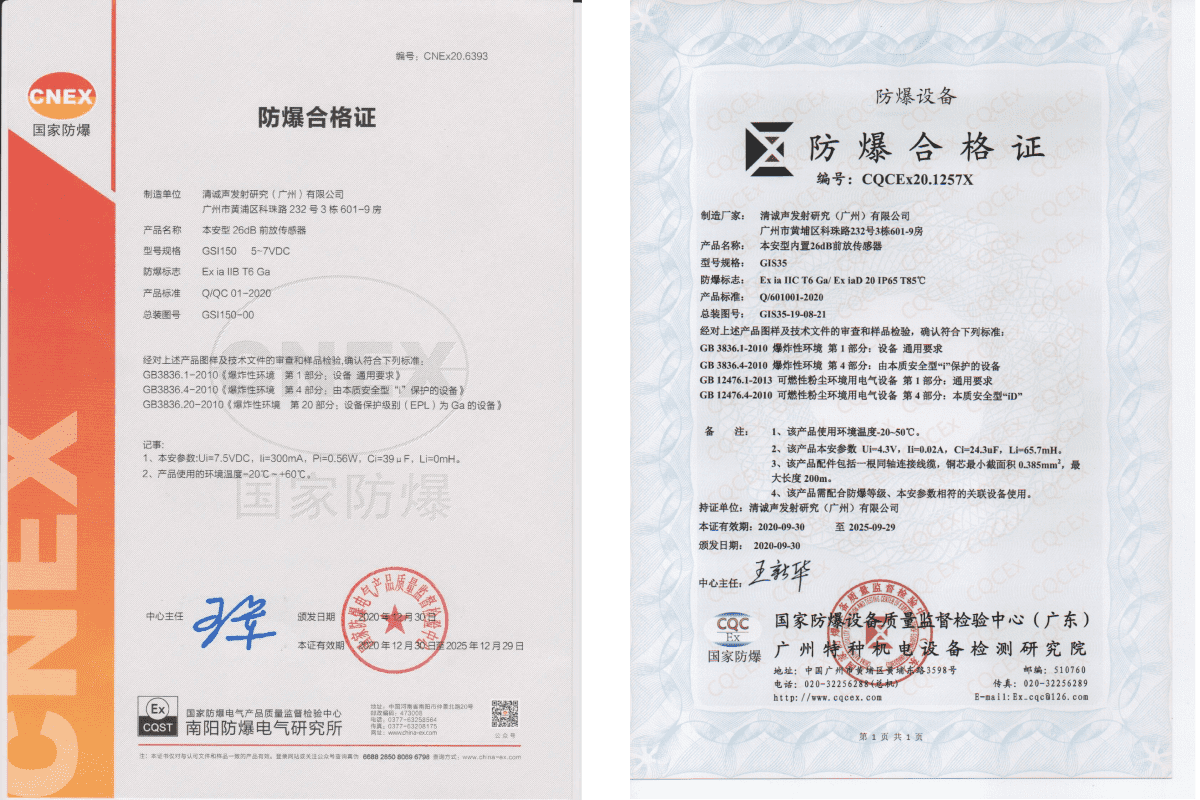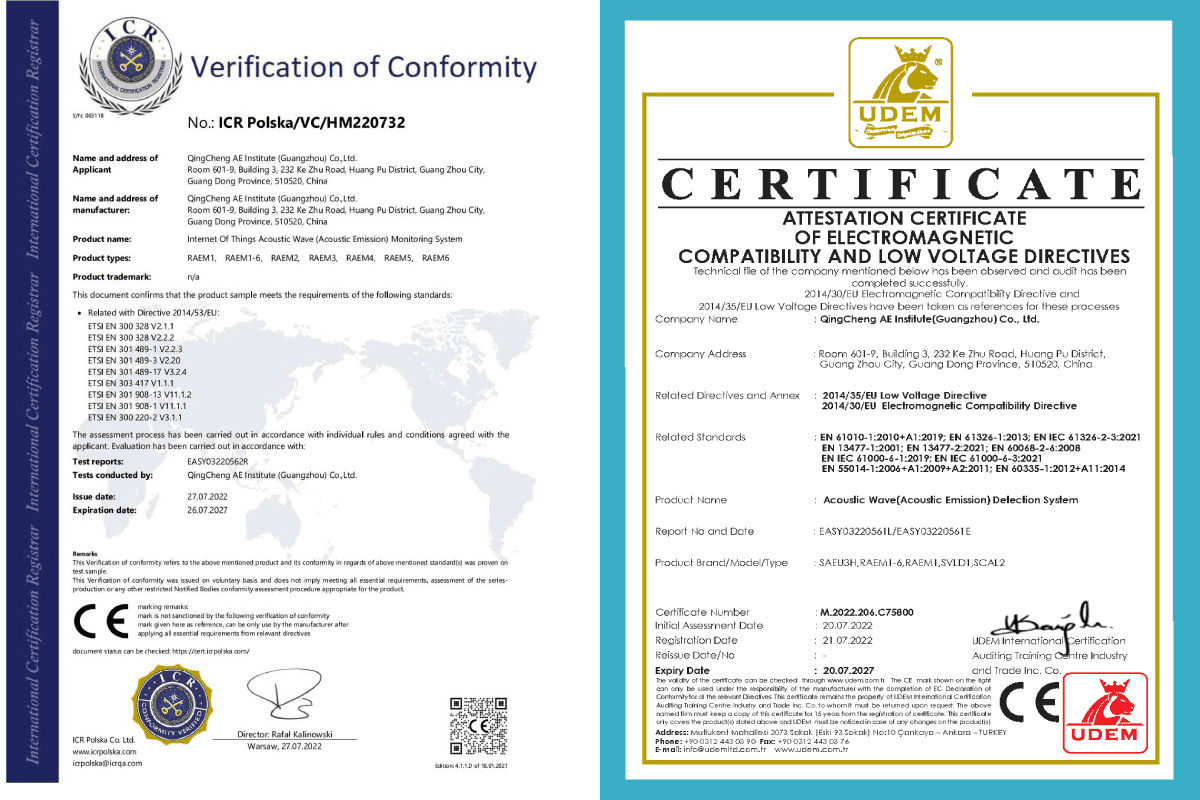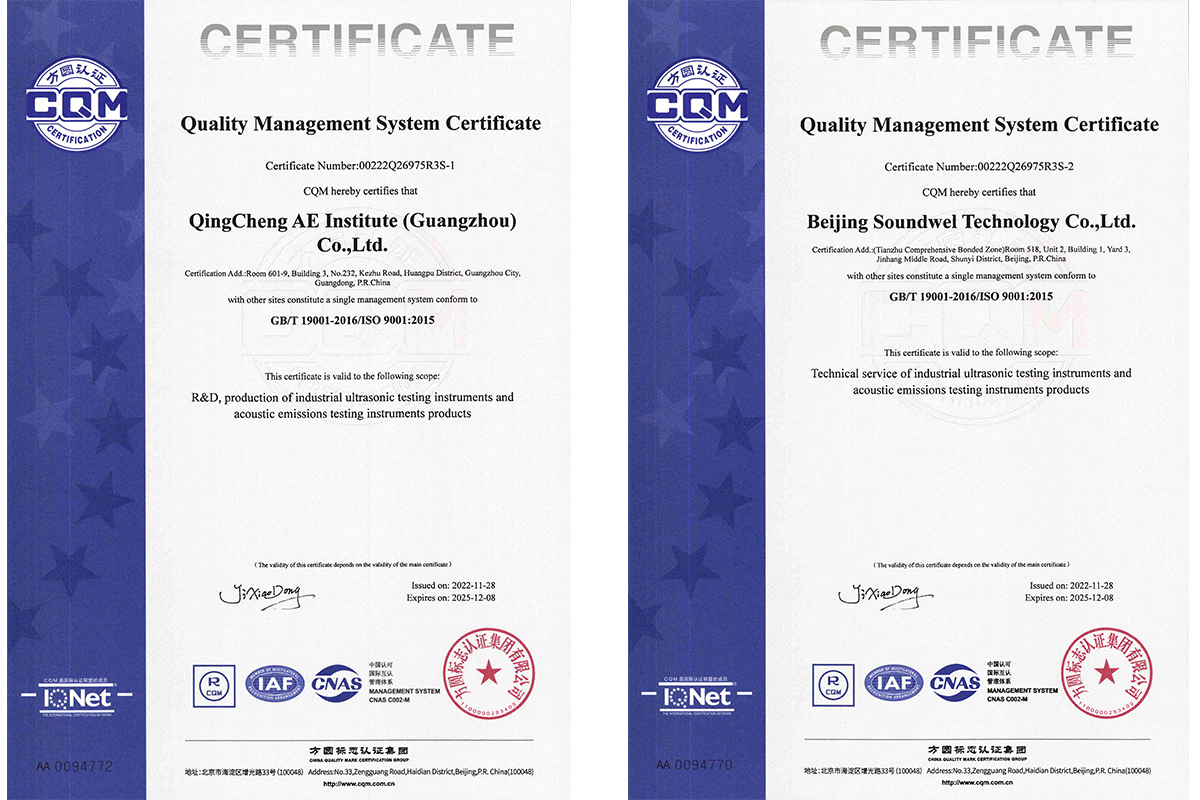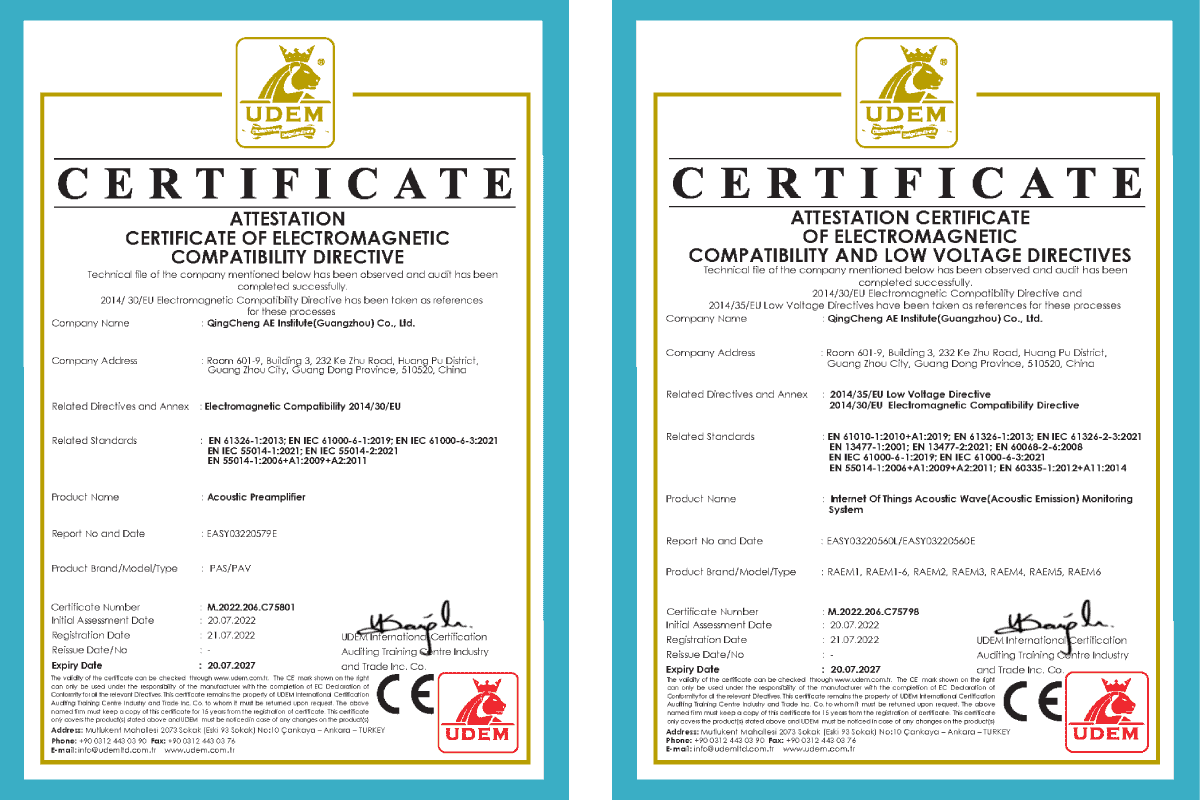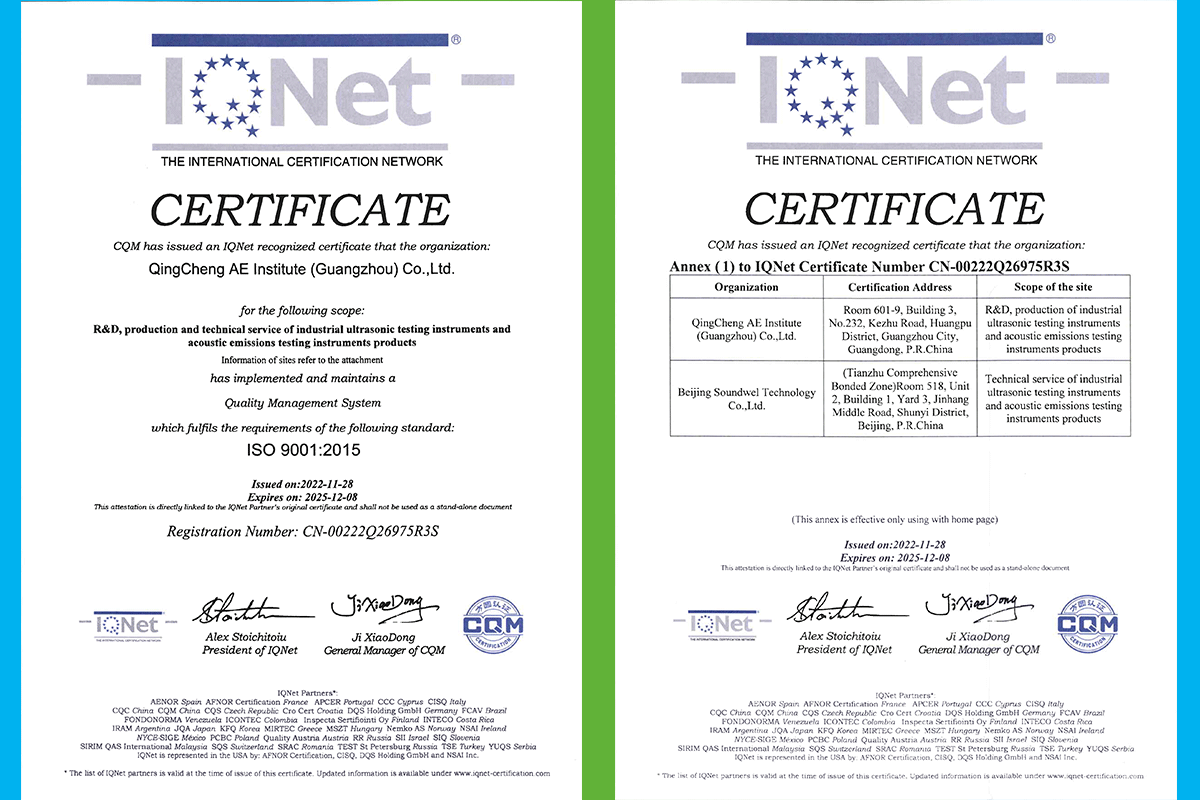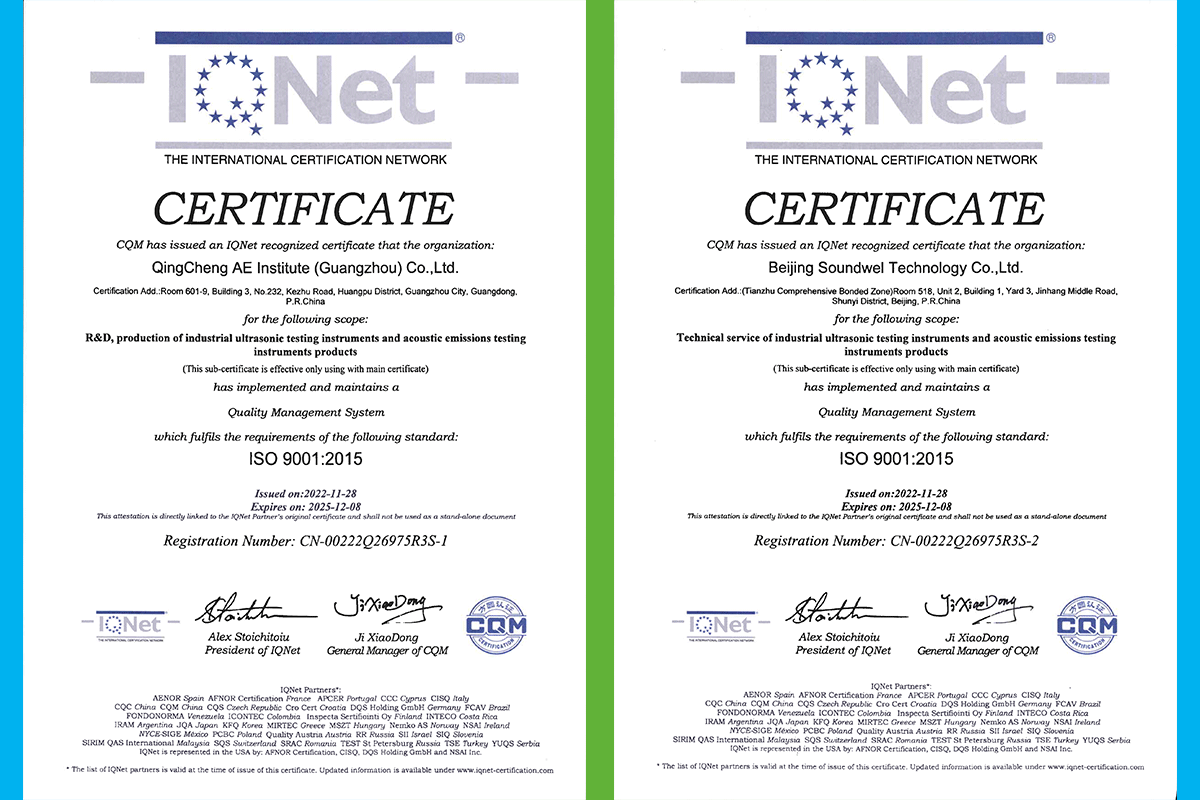 Contact
Hotline:+86-20-32290092
Phone:+86 19128609186
Email: sales2@ae-ndt.com
Skype:jessicajia

9:00-18:00 (UTC+8)