Show schedule
QingCheng is an acoustic emission (AE) and other NDT condition monitoring products manufacturer and supplier. We actively attend and exhibit at many national and international industry and academic events to meet with those customers, partners and industry professionals. If you would like to meet with a QingCheng representative or see our products and demos at an industry event, please include the particular event where you are interested in meeting with us and contact us using our General Inquiry form.
Follow QingCheng on Facebook and Twitter to stay current on what's happening in our booth at events.
Upcoming events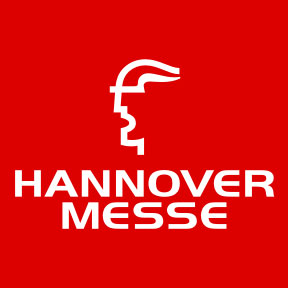 HANNOVER MESSE
22 - 26 April 2024 @ Hanover, Germany
HANNOVER MESSE is the most important international platform and hot spot for industrial transformation - with excellent innovations or unusual products.
---
Past events
World Conference on Acoustic Emission-2023 (WCAE 2023)
November 14-17, 2023 @ Chengdu, Sichuan, China.
The primary objective of the WCAE 2023 is to exchange research and application information on acoustic emission (AE), with particular emphasis on scientific and technical development and cooperation worldwide. The conference is aimed at providing a platform to scientists and practitioners in both academia and industry.
---

China Wind Power 2023
Octobor 17 - 19, 2023 @ Beijing, China
Since it was first held in 2008, CHINA WIND POWER has developed into a landmark exhibition of the renewable energy sector in China market. It is the ideal platform for companies from across the entire renewable energy landscape to showcase their expertise and services to investors and buyers looking to do business in the China market.
---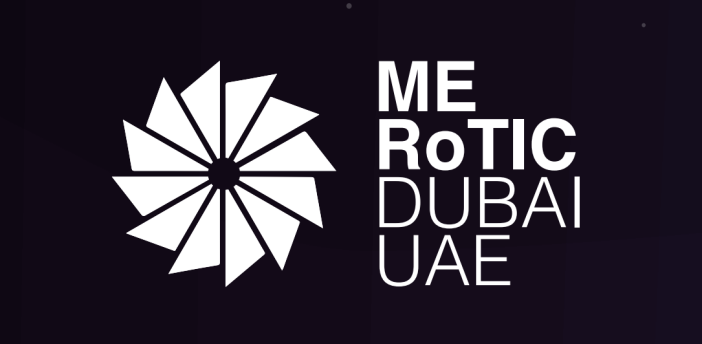 ME RoTIC
25 - 27 September 2023 @ Dubai, UAE
We are proud to be the Gold Sponsor of the Middle East Rotating Machinery Technology & Innovation Conference & Showcase. We are also invited to make a presentation on "Smart Condition Monitoring of Rotating Mechinery". We will also showcase our latest ptoducts for condition monitoring.
---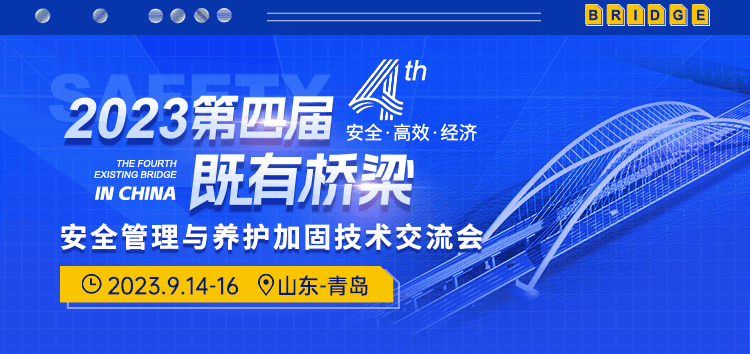 The 4th Existing Bridge IN CHINA
September 14-16, 2023 @ QingDao, China
The 4th Existing Bridge IN CHINA - Safety Management, maintenance and reinforcement technology exchange meeting
---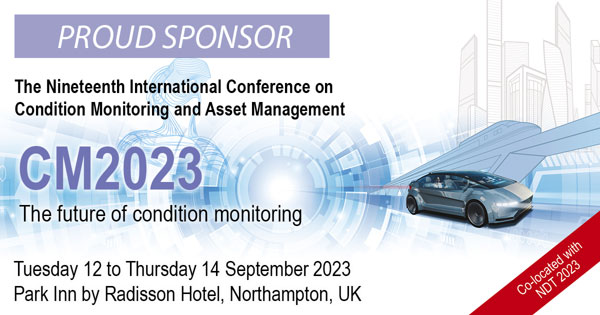 CM 2023
12 - 14 September 2023 @ Northampton, UK
The British Institute of Non-Destructive Testing (BINDT) hosts this premier event, the Nineteenth International Conference on Condition Monitoring and Asset Management (CM 2023), which will be co-located with NDT 2023 to celebrate the 60th Annual British Conference on NDT. The three-day conference will be covering a wide range of advances in CM fields.
---

UNIfied 2023
29 August - 1 September 2023 @ the University of Huddersfield, UK
The 3-day event will provide the ideal opportunity for researchers, industrialists, and equipment manufacturers/suppliers to meet, share ideas and learn about the latest scientific and technological advances in all of the listed fields, along with the future directions that each of the fields is taking.
---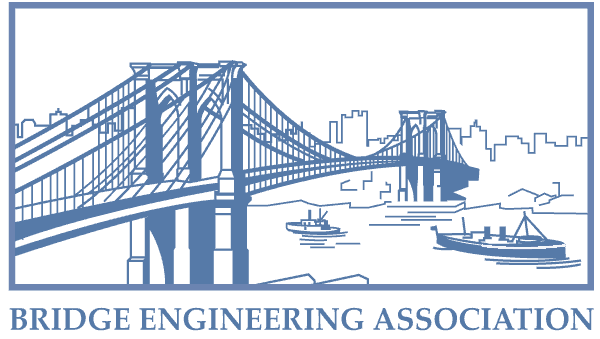 The 11th New York City Bridge Conference
August 21-22, 2023 @ New York, USA
This event presents an exceptional opportunity to connect with an international assembly of bridge engineers, operators, designers, researchers, and contractors.
---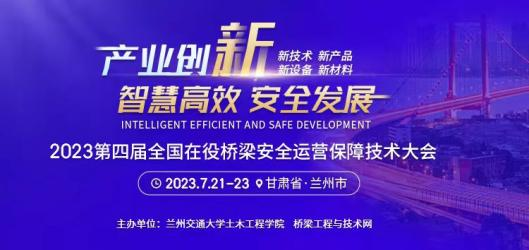 The 4th National Conference of In-Service Bridges Safe Operation Assurance Technology
July 21-23, 2023 @ Lanzhou, China
The 4th National Conference of In-Service Bridges Safe Operation Assurance Technology.
---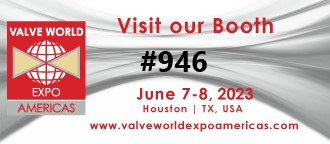 Valve World Expo Americas
June 7-8, 2023 @ Houston, USA
The VALVE WORLD EXPO AMERICAS 2023 exhibition was a premier event for professionals in the valve industry. With over 300 exhibitors and thousands of attendees expected, it provided an ideal platform for companies like us to demonstrate their latest technology and engage with prospective clients from all over the world.
---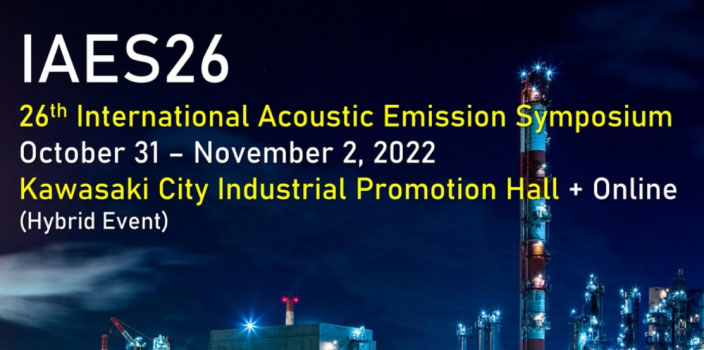 26th International Acoustic Emission Symposium (IAES26)
October 31 – November 2 @ Kawasaki City, Japan
The symposiums was organized by the Japanese Society for Non-Destructive Inspection (JSNDI). The topics discussed at IAES cover a wide range of applications and industries.
---