Machine Condition Monitoring Market worth $4.0 billion by 2027
Brief:The global machine condition monitoring market size will grow to USD4 billion by 2027.wireless communication technology-integrated machine condition monitoring systems
The use of wireless communication technology-integrated machine condition monitoring systems and the inclination of manufacturing companies toward predictive maintenance techniques are the key factors boosting the growth of the market.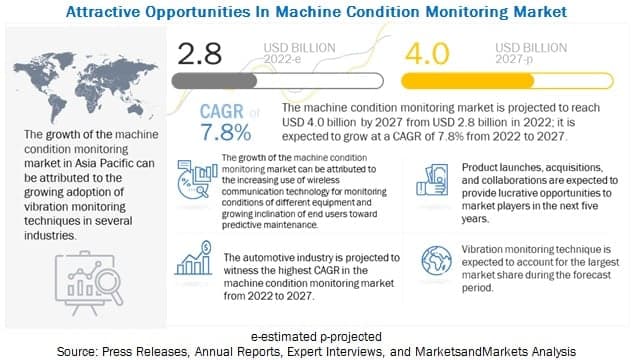 The testing, inspection and certification market is projected to reach USD 249.4 billion by 2026 from USD 207.2 billion in 2021; it is expected to grow at a CAGR of 3.8% from 2021 to 2026. APAC has the largest market share for testing, inspection and certification and also has the highest growth rate and is expected to grow at the highest CAGR during
the forecast period. Many economically advanced countries have their manufacturing units in developing economies of APAC, especially in China and India.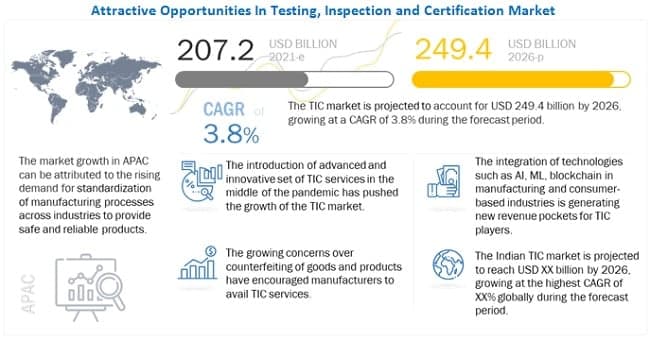 NDT
The global machine condition monitoring market size is expected to grow from USD 2.8 billion in 2022 to USD 4.0 billion by 2027, at a CAGR of 7.8%.